NOTICE:
This is an Adults Only Hardcore (XXX) Motion Picture
The film and the images on this page are intended for Age 21 and Older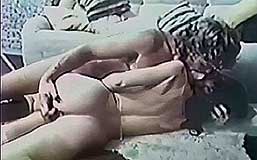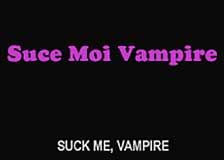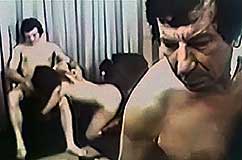 original French title SUCE MOI VAMPIRE [Suck Me, Vampire]

director: Jean Rollin (as Michel Gand)
starring: Jean-Loup Philippe · Martine Grimaud · Eva Kwang · Sylvia Bourdon · Beatrice Bourdon · Lionel Wallman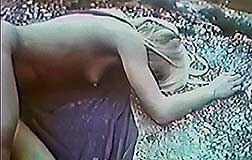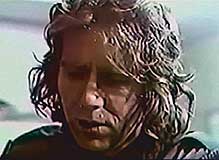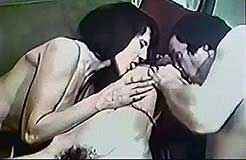 This film was secretly made by Jean Rollin [he denied it for years] to cover the boxoffice loses of LEVRES DE SANG (Lips of Blood) in 1975, using footage from that movie plus numerous hardcore XXX scenes with some of the same actors, shot in the same locations. The plot is different from Lips of Blood. An alternative story is concocted here as the character Frederick (Jean-Lop Philippe) becomes narrator for a tale of female vampires who attack him when his car breaks down in the wilderness.
Perhaps Jean Rollin initially denied involvement with this production because Lips of Blood  had been such a personal, delicate project for him. And turning it into a Hardcore sex film may have seemed demeaning. Despite the obvious clues [an abundance of shared footage, same cast members in both movies, plus on-screen participation from his producer Lionel Wallmann and Rollin himself (playing a hunter)], Jean Rollin did not acknowledge this motion picture for two decades, finally admitting it in 1998.
Eva Kwang is a significant new cast member, playing the vampire who got away... to become Frederick's personal sex servant [see disturbing pic, below left, second row]. Ms Kwang would also appear in some subsequent Rollin XXX endeavors. As mentioned previously, when it was originally released in Europe (1975), Lips of Blood was a boxoffice disaster [in retrospect, many years later, it is considered one of Jean's best films]. But, at the time, Rollin faced financial ruin and he agreed to create this version for release to the Grindhouse market to repay his backers. Ironically, Suck Me Vampire would gross much more money than the original. It's success guided Jean Rollin into Hardcore, including PHANTASMES: SEDUCTION OF AMY. For the next three years he made nothing but XXX fare, finally returning to the horror genre with GRAPES OF DEATH in late 1978.
A French film with optional English subtitles, uncut 71 min, widescreen,
encoded for ALL REGION, playable on any American DVD machine.
Extras include selected trailers.