BOB DYLAN: ARCHIVES
THE HISTORIC COLLECTION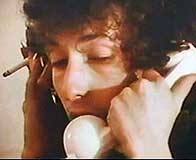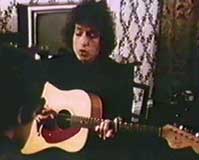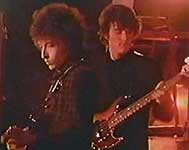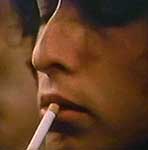 THIS IS AN EXTENDED 160 MINUTE FOUR-PART DVD WHICH INCLUDES
1. EAT THE DOCUMENT (1972)       2. BOB DYLAN'S 1965 PRESS CONFERENCE
3. DYLAN AT THE ROYAL ALBERT HALL        4. DYLAN'S CANADIAN 1964 TV SPECIAL

It is the perfect companion package to his epic motion picture RENALDO AND CLARA
__________________________________________________________________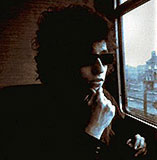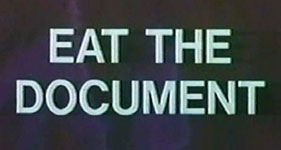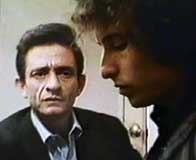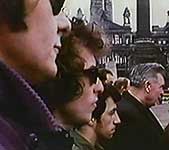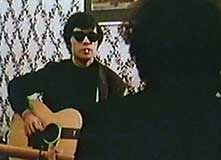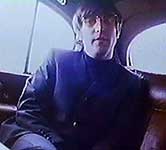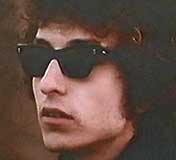 EAT THE DOCUMENT is a film written and directed by Bob Dylan (assisted by D. A. Pennebaker) detailing the tumultuous and historic 1966 tour of Europe with the Hawks [the Band] where he was booed and reviled for leaving his acoustic music behind and "Going Electric." The movie includes concert footage, practice sessions, drug usage, and a very real sense of despair. It was originally shot for ABC-TV, but rejected as "unairable" by the programming experts. Besides footage from the Band [and a young Robbie Robertson], the film includes Dylan's rare moments with Johnny Cash and John Lennon. (50 min)
__________________________________________________________________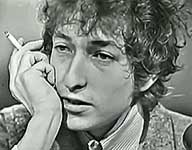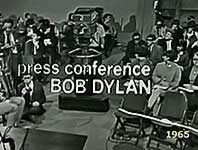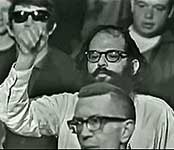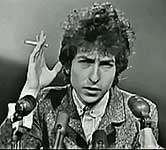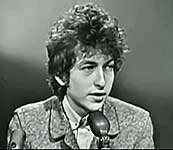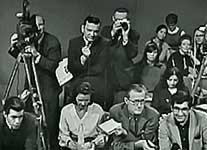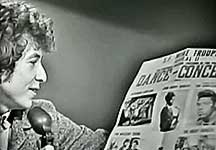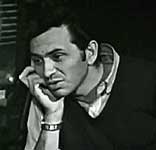 BOB DYLAN PRESS CONFERENCE 1965 is the full live session [60 minutes], held in December in San Francisco upon his return from the "Judas" [his Going Electric] European Tour. Dylan is asked about everything from being booed by audiences to his favorite contemporary rock band. The conference swings widely from whimsical to explosive to introspective. The press audience includes Bay Area journalists plus poet Alan Ginsberg and owner of the FILLMORE, Bill Graham [pic above, right].
__________________________________________________________________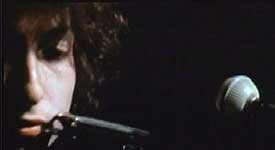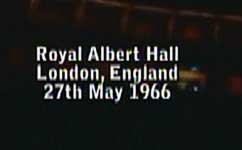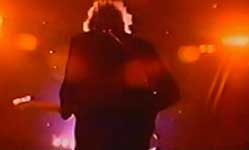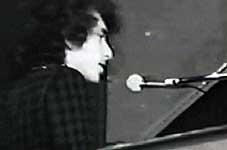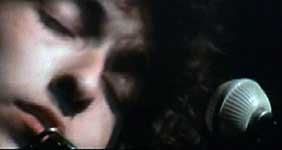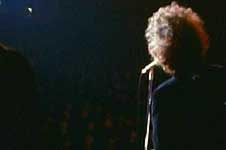 ROYAL ALBERT HALL is rare footage (1966, 20 minutes) of Bob Dylan's comments to the audience during the final concert of his controversial 'Going Electric' European tour. He addresses the onslaught of negative press attacks and responds to a heckler in the audience.
__________________________________________________________________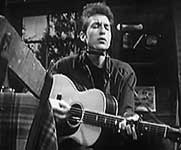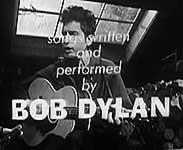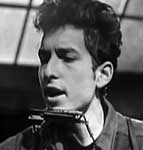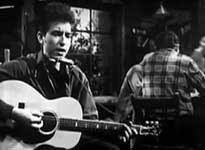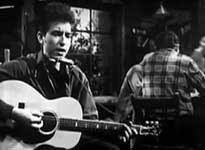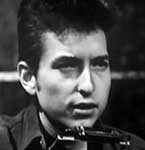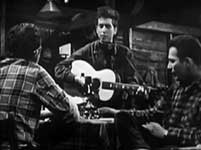 CANADIAN 1964 TV SPECIAL is the complete Quest Broadcast of The Times They Are A-Changin', a studio concert directed by Daryl Duke. This program, shot in January 1964, is one of Bob Dylan's last fully acoustical performances before working with the back-up band, the Hawks [the Band] and his new rocking electric sound. Originally aired on CBC Television. Performance songs include Talkin' World War III Blues, Lonesome Death of Hattie Carroll, A Hard Rain's Gonna Fall, The Times They are A-Changin' plus more. [30 minutes]
__________________________________________________________________
A collection of 4 Bob Dylan rarities on one extended disc, fully uncut 160 min,
fullscreen, encoded for ALL REGION, playable on any American DVD machine

Recommended For Mature Audiences