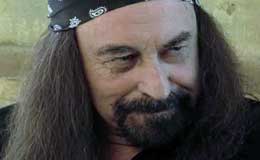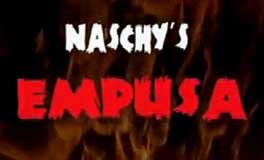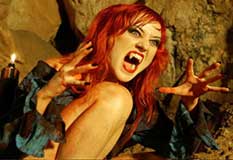 original Spanish title
PAUL NASCHY'S EMPUSA
[Paul Naschy's Vampires]
director: Paul Naschy [Jacinto Molina]
starring: Paul Naschy · Antonio Mayans · Maria Jesus Solina · Laura De Predro · Cristina Carrion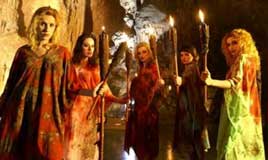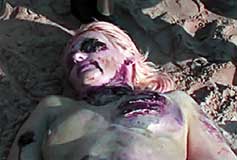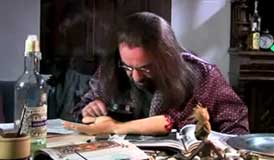 Legendary icon Paul Naschy plays a retired actor, Abel Olaya, now living quietly in a Spanish seaside community. He enjoys studying the occult, partaking in a constant supply of Absinthe and the philosophical discussions with his friend Victor as they walk along the beach coastline. During one such outing, Abel finds an oddly tattooed severed arm in the sand. Against Victor's objection, he decides NOT to contact the police but, rather, take it back to his place for closer examination [see pic, above right]. Meanwhile, mutilated bloated bodies are discovered floating in the surf. Police are baffled. But Able soon learns that an ancient cult of female vampires called empusas are responsible for the mayhem.
Reportedly, principle cinematography for this film started in 2005 with director Carlos Aured (who had helmed many of Paul's early movies, including CURSE OF THE DEVIL and HORROR RISES FROM THE TOMB). But neither of these men were healthy. Carlos Aured would die from a heart attack in February 2008 at age 71. Paul had been diagnosed with pancreatic cancer, a disease that would take his life in November 2009. Although, he was in constant pain, Mr Naschy was determined to finish this movie and so he moved into the director's chair after returning from a Brazilian shoot (Ivan Cardoso's WEREWOLF IN THE AMAZON). With this project - aware that it would be his swan song - Naschy embraced an "everything plus the kitchen sink" approach [incorporating ancient mythology, nude female vampires, literary and cinematic allusions, European folklore and huge helpings of Euro sleaze] hoping to sort it all out during the editing process. However, Paul would die before that event, forcing 'second assistant editor' Elena Hernández Martínez to make the best of the rather incoherent, unfinished narrative. The result is as delicious as it is confusing. This "farewell" film would be released one year after Paul Naschy's death.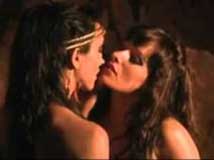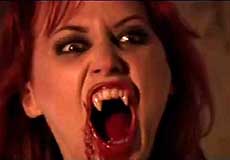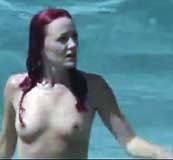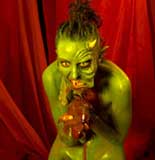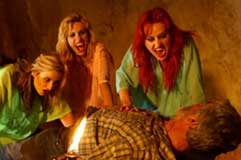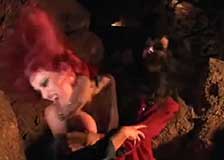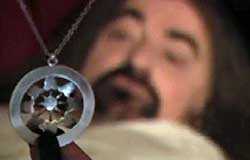 A Spanish film with English subtitles, fully uncut 96 min,
widescreen, encoded for ALL REGION, playable on any American DVD machine
Extras include original theatrical trailer.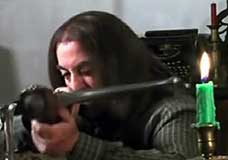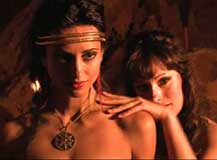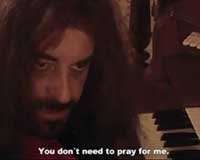 Nudity; Drugs; Strong Sexual Situations; Sexual Brutality
Intended for Mature Audiences