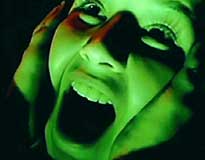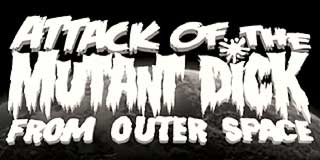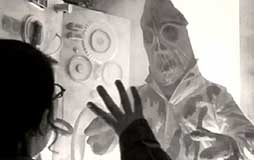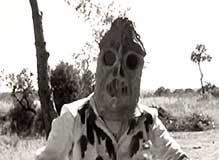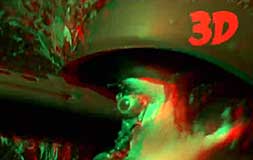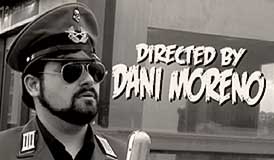 THE COLLECTED SHORT FILMS OF DANI MORENO
[ATTACK OF THE MUTANT DICK FROM OUTER SPACE, see pics above]
Actor, writer and director Dani Moreno is part of Spain's cutting-edge New Wave Cinema
along with notable filmmakers Pedro Temboury [KARATE ZOMBIES IN TORREMOLINIS],
Antonio Blanco [CANNIBAL DOPE-FIEND MASSACRE] and
Manuel Esteba [SEXO SANGRIENTO].
Moreno's ATTACK OF THE MUTANT DICK FROM OUTER SPACE (2007, 25 min) is the first film made with Penevision 3D technology [see pic above, center]. It tells the story of benevolent scientist Dr Dickerson who can't control his sexual urges during a space exploration flight and inadvertently becomes a bloodthirsty, cum-spewing mutant penis creature.
                                                                _________________________________________
AMAZING MASK VS SUPERNATURAL VOODOO WOMAN (2009, 32 min) finds luchador superhero Amazing Mask and his sidekick Little Boy pitted against a Haitian voodoo queen and her army of zombies. [See pics below]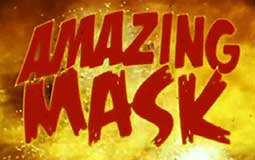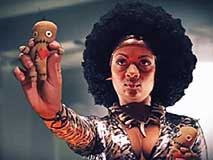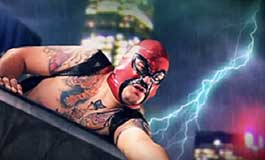 This DVD collection also includes another AMAZING MASK adventure, this time called AMAZING UNMASK VS DOCTOR EVIL SKULL (2004, 24 min) . Here, the wrestling superhero challenges Dr Evil Skull after the criminal snatches the mystical Vampire Chalice from a museum and plans to conduct transformations on a captured policewoman.
There's also a bizarre SciFi actioner MARTIANS GO HOME! THE REVENGE OF SARA CLOCKWORK (2006, 22 min) about a misunderstood musician who inadvertently attracts aliens with music from her dreaded theremin.
Plus, as a bonus, the disc features Jordi O. Romero's GALACTIC INVASION (2005, 15 min) and [Part Two] INVASION OF THE WALKING COCONUTS (2007, 20 min), both of which star Dani Moreno.
The collection concludes with KETCHUP (2010, 3 min) co-directed by Dani Moreno and the aforementioned Jordi O. Romero.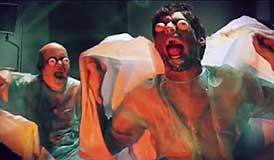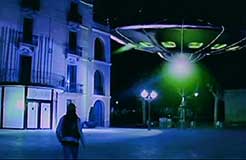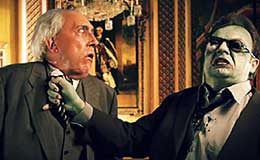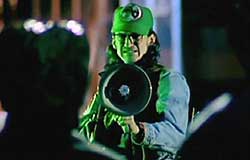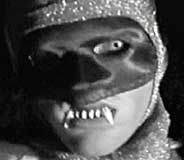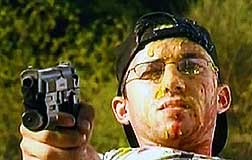 A Spanish collection with English subtitles, uncut 160 min,
widescreen, encoded for ALL REGION, playable on any American DVD machine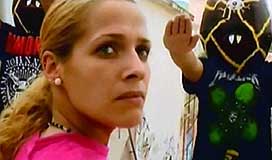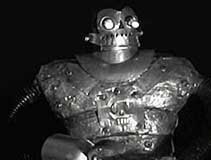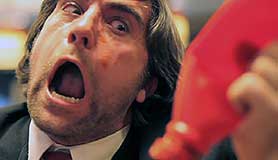 Nudity/Sexual Brutality/Rape/Graphic Violence
Intended for Mature Audiences