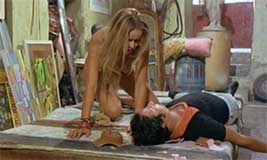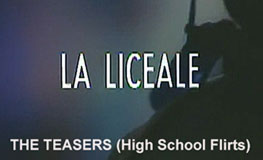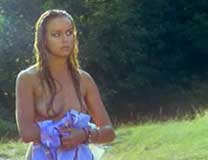 original Italian title LA LICEALE [The Teasers]
also known as HIGH SCHOOL FLIRTS and SCHOOL GIRLS

director: Michele Massimo Tarantini
starring: Gloria Guida · Giuseppe Pambieri · Ilona Staller · Gianfranco D'Angelo · Gisella Gofio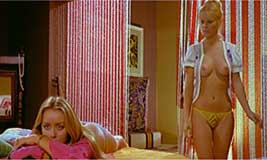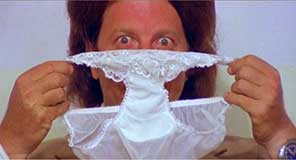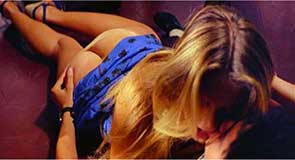 This is the Mother of all flirtatious High School Girl comedies, the movie that thrust Gloria Guida into the dreams of rabid fans everywhere. Essentially, it's the story of how Loredona loses her virginity. Loredona is played by young Gloria Guida, shortly after establishing herself in other teen sex comedies YOUNG GIRL [Ragazzina] (1974) and THE MINOR [Minorenne] (1974). The first part of the film focuses on 'innocent' Loredona as she toys with every male in sight [sometimes lightheartedly but often mean]. Then the plot shifts to attempts at losing her virginity. Several times, she manages to put herself in a vulnerable position but is unable the seal-the-deal. A frustrated Loredona eventually surrenders to one of her father's smooth business partners, which triggers domestic melodrama involving dad and his lonely, unfaithful wife.
Gloria Guida was crowned Miss Teenage Italy in 1973. She parlayed that notoriety into box-office gold, delivering 25 movies within ten years. As Gloria approached age 30, she chose to make fewer films. In 1991, she married singer/actor Johnny Dorelli [IL MOSTRO]. They have one child and remain married today.
Ilona Staller co-stars as school chum Monica [above pic L] who becomes a prostitute for older men. Miss Staller from Budapest, Hungary - previously billed as Elena Mercuri for earlier films (FIVE WOMEN FOR THE KILLER and DRACULA IN THE PROVINCES) - would become porn actress [and future Italian senator] Cicciolina in 1978.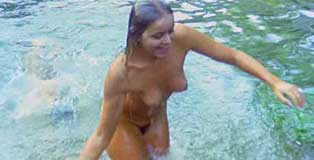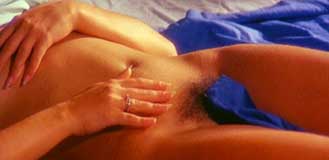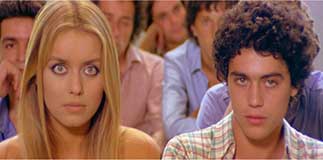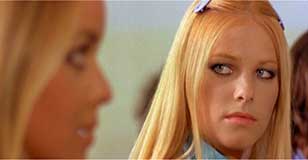 An Italian film with optional ON/OFF English subtitles, uncut 91 min,
widescreen, encoded for ALL REGION, playable on any American DVD machine
Extras include selected Gloria Guida trailers.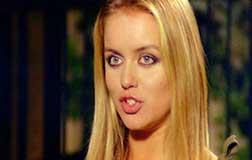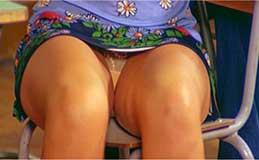 Nudity/Rape/Prostitution/Strong Sexual Situations
Intended for Adult Audiences