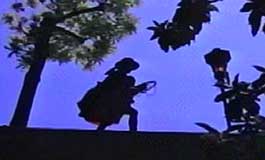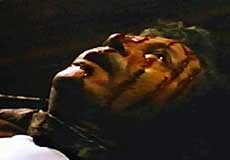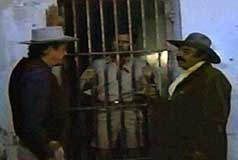 original Mexican/Spanish title EL LATIGO [The Whip]

director: Alfredo B Crevenna
starring: Juan Miranda · Mario Almada · Gustavo Rojo · Yolanda Ochoa · Agelica Chain · Manuel Resendess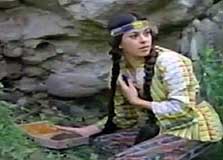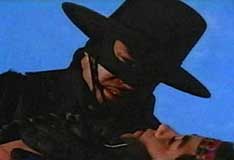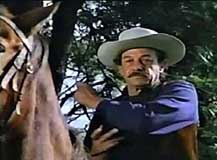 For this first entry into the Latigo (Whip) series [followed by THE WHIP VS SATAN and THE WHIP vs THE KILLER MUMMIES], Artemo investigates a series of 'locked-room' murders that appear to be committed by the legendary Ghost of the Tiger from Indian lore. Specifically, Artemo has been summoned by an old friend, Dr Secin, to discuss a matter of 'grave importance.' But before Artemo's arrival, the professor is brutally killed... inside his locked bedroom. Daughter Rebecca insists the murder has something to do with the ancient jawbone [from a tiger] that her archeologist father considered his prized possession. The local Etiu Indian tribe believes the Night Tiger has resurrected to taken vengeance anyone who violates their sacred ground. They organize to kidnap Rebecca for a blood sacrifice. Meanwhile, the racist Sheriff Robles is more interested in provoking and bullying the Indians, with hopes of raping the beautiful squaw Lucero. Artemo [disguised as superhero Latigo] tries to calm the insanity as tensions and murders mount.
The breakout film for actor Juan Miranda was Meche Carreno's controversial movie BLOOD ENEMY [he played Sergio, the retarded brother seduced by his sister]. He later became a popular matinee idol, starring in numerous genre actioners, many with 'whip' themes [ie., each of the aforementioned Latigo films]. Mr Miranda retired from motion pictures in 1989 and died 20 years later from a a heart attack at age 68, July 2009.
Director Alfredo B. Crevenna (a genre veteran responsible for 150 films including the NEUTRON series, PLANET OF THE FEMALE INVADERS, and Santo's final film FURY OF THE FIGHTING GODDESS) uses some unusual techniques in this series. Besides the quirky Whip hero in the center of the story, the narrative shifts abruptly from Horror to the Western genre, emphasized by wildly disorientating camera angles and striking locations. This is especially true of the opening sequence [used in all three films] where Aztec ruins and brewing thunderstorms serve as an effective backdrop to Latigo's whip-cracking. German-born Alfredo B. Crevenna became a director who enjoyed a prolific 50 year career in Mexico. He died in August 1996 from cancer, at age 82.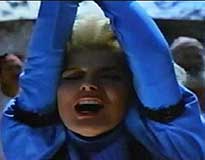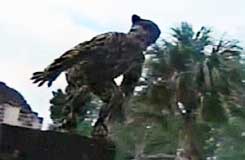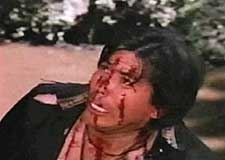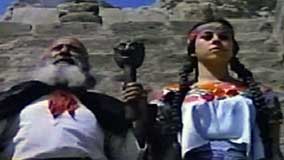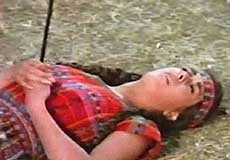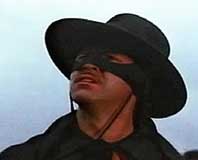 A Mexican/Spanish film with optional ON/OFF English subtitles, 82 minutes,
widescreen, encoded for ALL REGION, playable on any American DVD machine
Extras include selected trailers.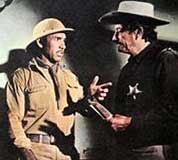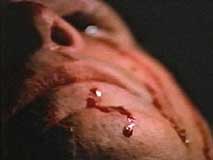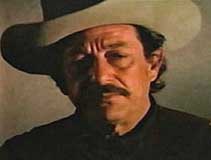 Violence/Sexual Brutality
intended for Mature Audiences