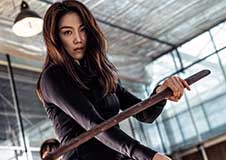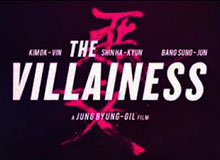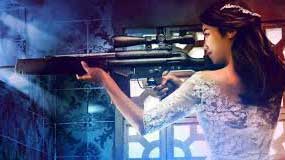 original Korean title AKNYEO [Female Assassin]

director: Jung Byung-gil
starring: Kim Ok-bin · Shin Ha-kyun · Sung Jun · Kim Seo-hyeong · Jo Eun-ji · Min Ye-Ji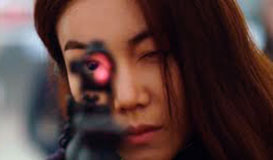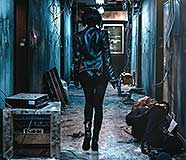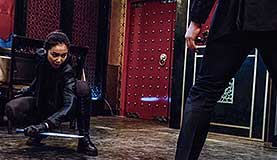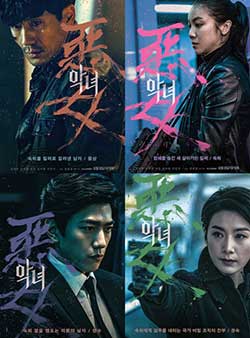 Sook-hee is a trained assassin, virtually a born killer. Her training started as a young girl in Yanbian China. Then, after the death of her mentor, she was given the opportunity of starting a new life in South Korea. Sook-hee was recruited as a secret agent for that government. They guarantee that she will gain freedom after ten years of service. Sook-hee begins working undercover as a theatre actress. Ultimately, this leads to one assignment after another, a ton of killings and plots involving Sook-hee's husbands. Yes, husbands.
But this is not a film you watch for the plot. ACTION is the key here. And, for this remarkably violent movie, the action is simply insane from start to finish. It includes a sword fight between speeding motorcyclists, a knife battle inside a geisha house, and a single-edit sequence that follows Sook-hee as she climbs on the hood of a moving car, leaps through the window of a bus and - with an ax - slaughters her victims while careening through on-coming traffic.
When VILLAINESS premiered at the Cannes Film Festival, it received a four minute standing ovation. Lead actress Kim Ok-bin (from VOICE, THIRST and DASEPO NAUGHTY GIRLS) and director Jung Byung-gil have both achieved International acclaim, resulting in a collaboration with American producer Robert Kirkman (of Walking Dead fame) for an upcoming TV series based on the movie.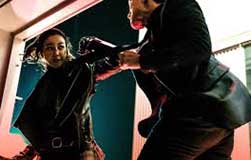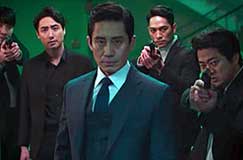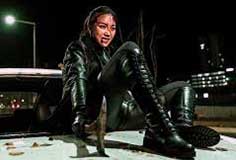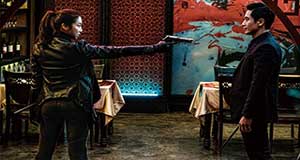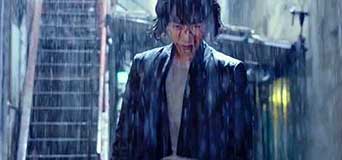 A Korean Film with English subtitles or English language option; widescreen, uncut (124 min.),
in DVD format, encoded for ALL REGIONS, playable on any American DVD machine.
Extras include original theatrical trailer and 'Making Of' featurette.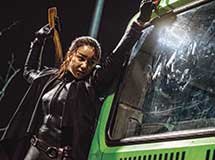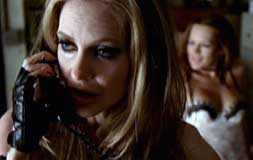 Graphic Violence/Gore/Drugs/Sexual Situations
Recommended For Mature Audiences