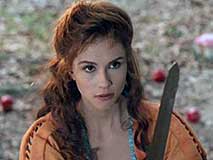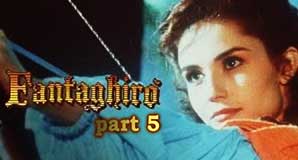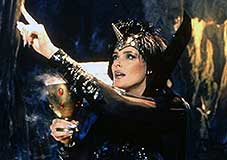 original Italian title FANTAGHIRO 5
also known as CAVE OF THE GOLDEN ROSE: THE SEQUEL

director: Lamberto Bava
starring: Alessandra Martines · Brigette Nelson · Kim Rossi Stuart · Ursula Andress · Remo Giron · Luca Venantini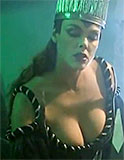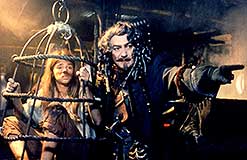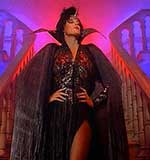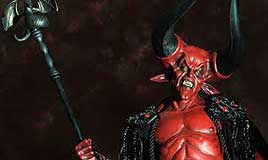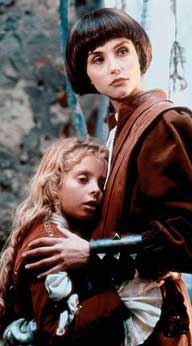 The story of Princess Fantighiro continues in this major sequel from director Lamberto Bava, released in 1996. Fantaghiro is captured by the Black Witch who wishes to kill her to regain the power she lost. During her incarceration, Fantaghiro encounters a creature made entirely from fruit who claims to come from another world where an even more dangerous enemy exists. Meanwhile, in that faraway land, a cannibal pirate [known as "Nameless"] attacks a peaceful kingdom with his army, intent on devouring the village children. The good witch, Asteria, saves Fantaghiro from the Black Witch in a desperate attempt to save the kingdom with the princess' magical powers. Fantaghiro agrees but then discovers that she has lost her ability to return to her own kingdom.
It is probably obvious from the description that this movie is part of a larger story started with FANTAGHIRO 1. While this movie can be enjoyed without seeing the earlier episodes, it is recommended that the series be seen in chronological order.
 Lamberto Bava learned his craft working as an assistant director for his father Mario Bava [VENUS OF ILLE was co-directed by both of them]. After Mario's death in 1980, Lamberto joined Dario Argento's stable and was given the opportunity to begin directing on his own. He made 40+ movies since 1980 and has delivered numerous memorable films including the DEMON franchise, BLADE IN THE DARK, FOTOS DI GIOLA (Photos of Giola), YOU WILL DIE AT MIDNIGHT, MAESTRO OF TERROR, et al. The FANTAGHIRO series [Parts 1 & 2, Parts 3 & 4] is generally considered his masterwork.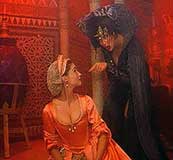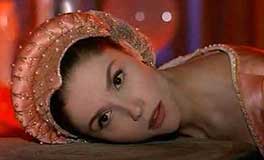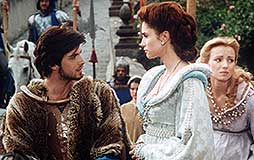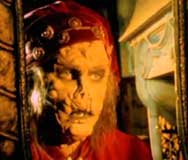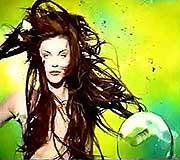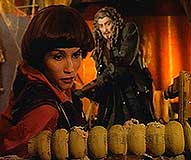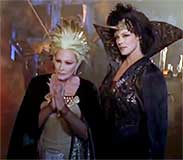 An Italian Film, with English subtitles; widescreen, uncut (200 min.),
in DVD format, encoded for ALL REGION, playable on any American DVD machine.
Extras include "A Stubborn Princess" featurette.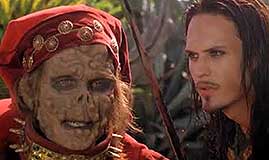 Violence, Sexual Brutality, Assault, Sexual Situations
Recommended For Mature Audiences