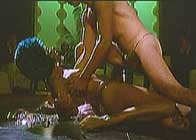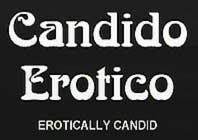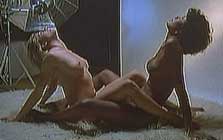 Original Italian title CANDIDO EROTICO [Erotically Candid or Candidly Erotic]
also known as A MAN FOR SALE and EXHIBITIONIST and COPENHAGEN NIGHTS
director: Claudio Giorgi (as Claudio de Molinis)
starring: Lilli Carati · Mircha Carven · Maria Baxa · Ajita Wilson · Marco Guglielmi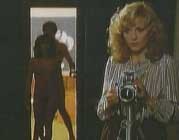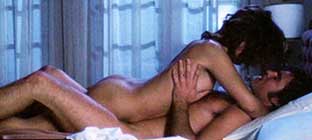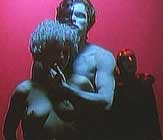 Teenage girl Charlotte falls in love with Carlo, a man who works in live sex shows. He is secretly having an affair with her swinging stepmother. The plot turns surprisingly downbeat when Charlotte discovers that boyfriend Carlo can't perform sexually unless he has an audience.
This was an early, starring role for Lilli Carati (born Ileana Caravati in 1956), followed immediately by the equally controversial movie TO BE TWENTY with Gloria Guida. Afterwards, Lilli's life took a downward turn from heroin addiction. In 1981, she suffered an overdose, passing out during an interview on the Italian Broadcasting network. Later that year, she had a car accident, causing fractures to her patella and shoulder. Miss Carati took a three year work hiatus, returning in a series of films (for Joe D'Amato) including THE ALCOVE, THE LOOK OF DESIRE, and THE PLEASURE. In the late '80s, she briefly turned to Hardcore (XXX) before retiring in 1990. Lilli Carati died from brain cancer at age 58 in October 2014.
Through the '70s, Claudio Giorgi starred in a handful of Italian movies (including STRANGE BLACKMAIL OF A GOOD GIRL, RETURN OF SHANGHAI JOE and WATCH OUT! COLLEGE GIRLS ARE COMING). His bigger success was in scriptwriting and directing. In 1980, he directed ENTRAPPED COUNTRY WOMEN, Serena Grandi's debut. Claudio is probably best known for writing, acting in and co-directing (with Bitto Albertini) YELLOW EMANUELLE in 1977. Mr Giorgi retired from the entertainment field after that film at age 31. Today he is in the restaurant business in Rome.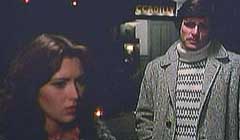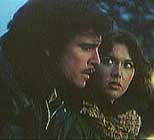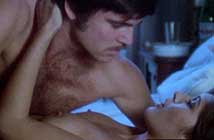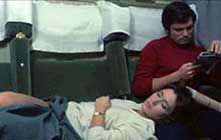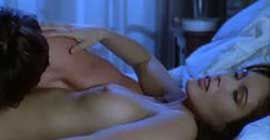 An Italian film; widescreen, uncut version (92 min.), in English language;
DVD encoded for WORLD FORMAT NTSC, playable on any American machine.
Extras include selected theatrical trailers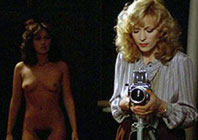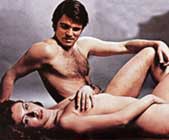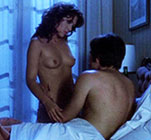 Violence/Nudity/Strong Sexual Situations
For Mature Audiences Only